We will add common w3 total cache errors encountered and how to fix them in this post.
Connection refused error in error_log file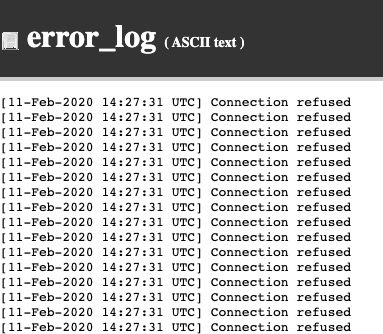 If you're getting massive connection refused error entries in error_log file, then it might be due to w3 total cache settings.
Make sure that you have not selected redis server for database cache or object cache or page cache etc. If you have and you're getting connection refused error in error_log, then turn that off and then see if you still get the error.
Delete the error_log file after making configuration changes to w3 total cache, and then refresh your website frontend and see if you still get error_log file with that error or not.
Now, just to verify, re-enable redis cache in configurations and then see if you start getting error again when you browse through the frontend of your wordpress website.
If that's the case, then turn off redis cache in w3tc settings until you figure out the underlying cause and fix it properly.